MYOB AUCKLAND
MYOB team play Market Share Friday evening... Thank you to everyone that participated! Great fun!
Kristin School
Kristin School students play Market Share. Top level learners from Years 9 and 10 battle it out for supremacy. Heated competition from a great group of minds and talented young leaders.
Takapuna Grammar
Students compete in a game of Market Share at one of Spark's meeting spaces. Thank you to Spark for opening up the space and for the wonderful catering and goodie bags for each of the students. Great young leaders in the making.
MANUREWA INTERMEDIATE
Lyndsay Prendiville - Teacher - Consumer Economics
We had a great time with the students at Manurewa Intermediate and I felt incredibly honoured that they would give me one of their school wrist bands... "All the time, every time, all of us, everywhere." Thank you :)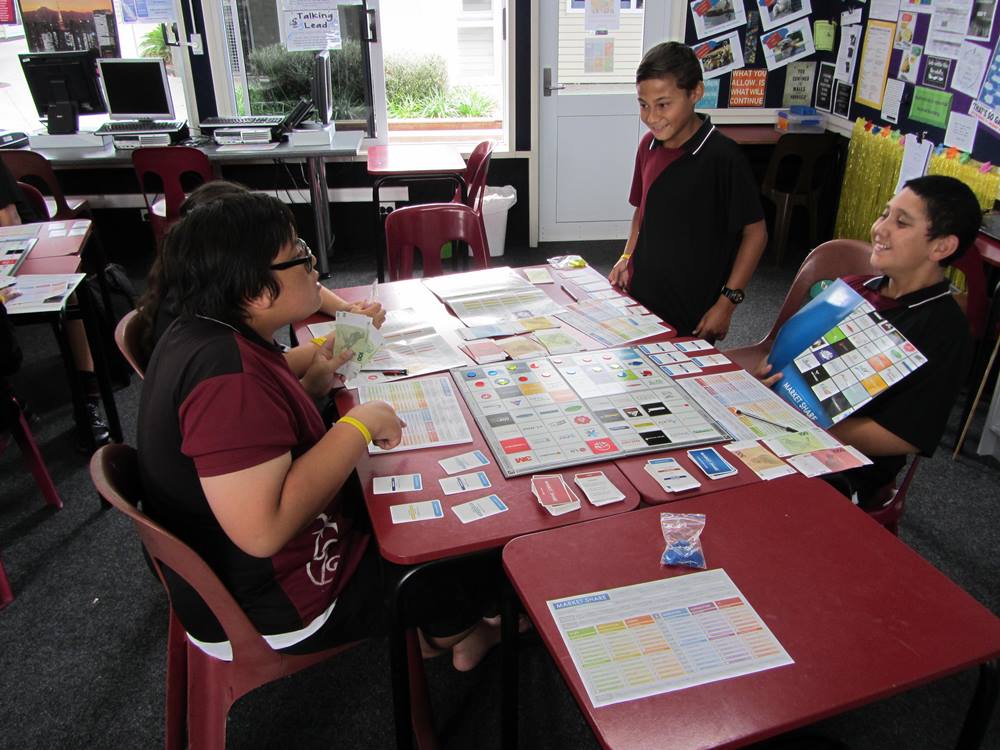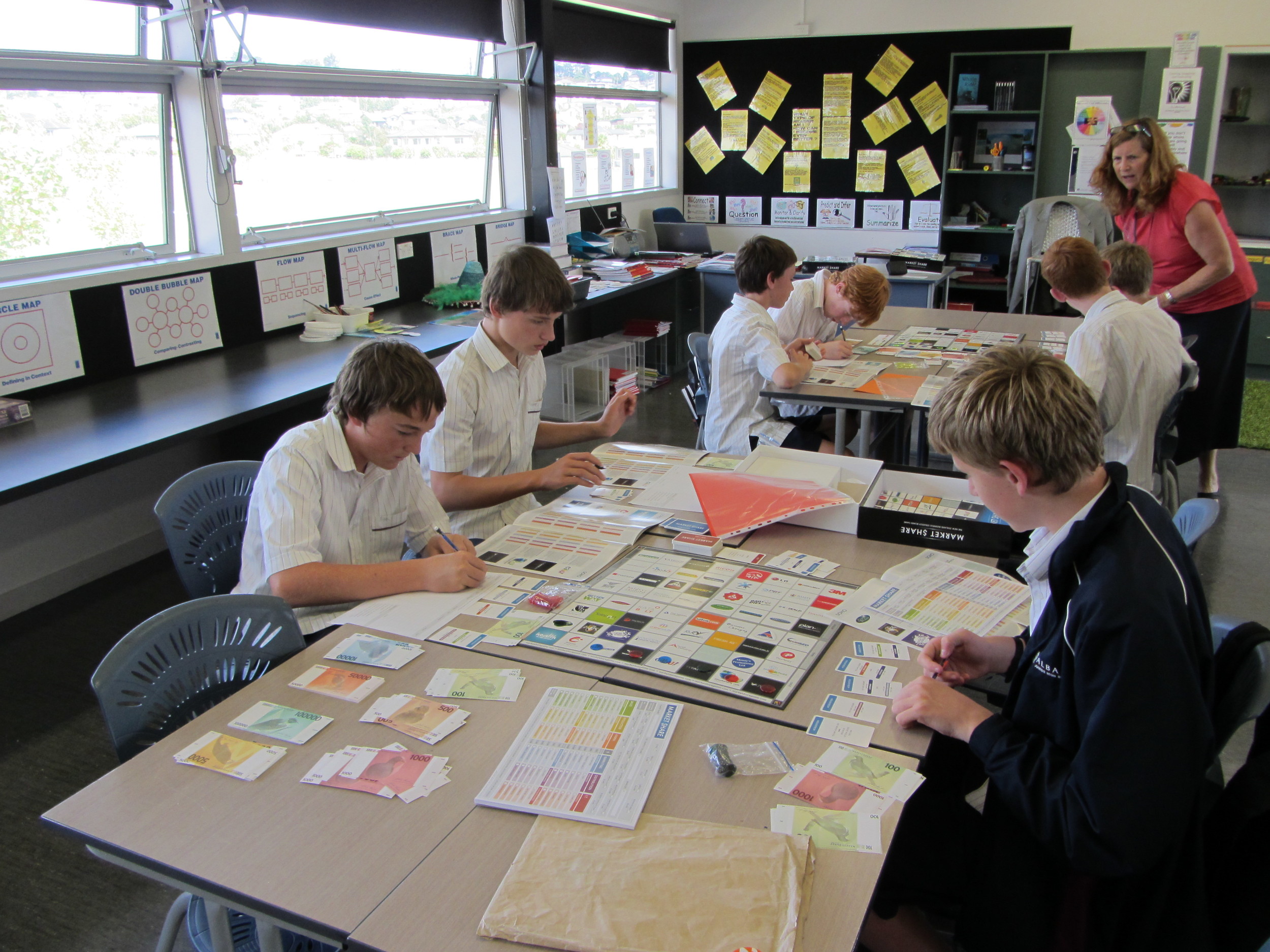 Albany Junior High School
Lyndsay Prendiville - Teacher - Consumer Economics
"I was privileged to have Nick Hindson present his product "Market Share Board Game" to my Year 9 Consumer Economics class on Monday 18 March 2013.
The students were keen to experiment with the game and responded positively from the outset. The product is packaged attractively with strong visuals representing the contents, creating instant appeal.
A special feature is that every component is made in NZ, and the companies the game is linked to are also NZ based.
Although the concepts are sophisticated, the students were quick to encompass the ideas associated and by using the instructions and in consultation with each other, they were soon demonstrating strong entrepreneurial qualities.
They were keen to continue during their next class and by using the well considered score sheets and their smart device cameras, they were able to recommence from the first session.
This product is a refreshing change from "text book" learning and I have no hesitation in recommending "Market share Board Game" to anyone who is keen to consider their future in the business world.
The Gardens School
Students playing Market Share at the Gardens School in Manurewa.
Grey Lynn School
Playing Market Share at Grey Lynn School.
Drake New Zealand
Playing Market Share with the team at Drake NZ - Auckland.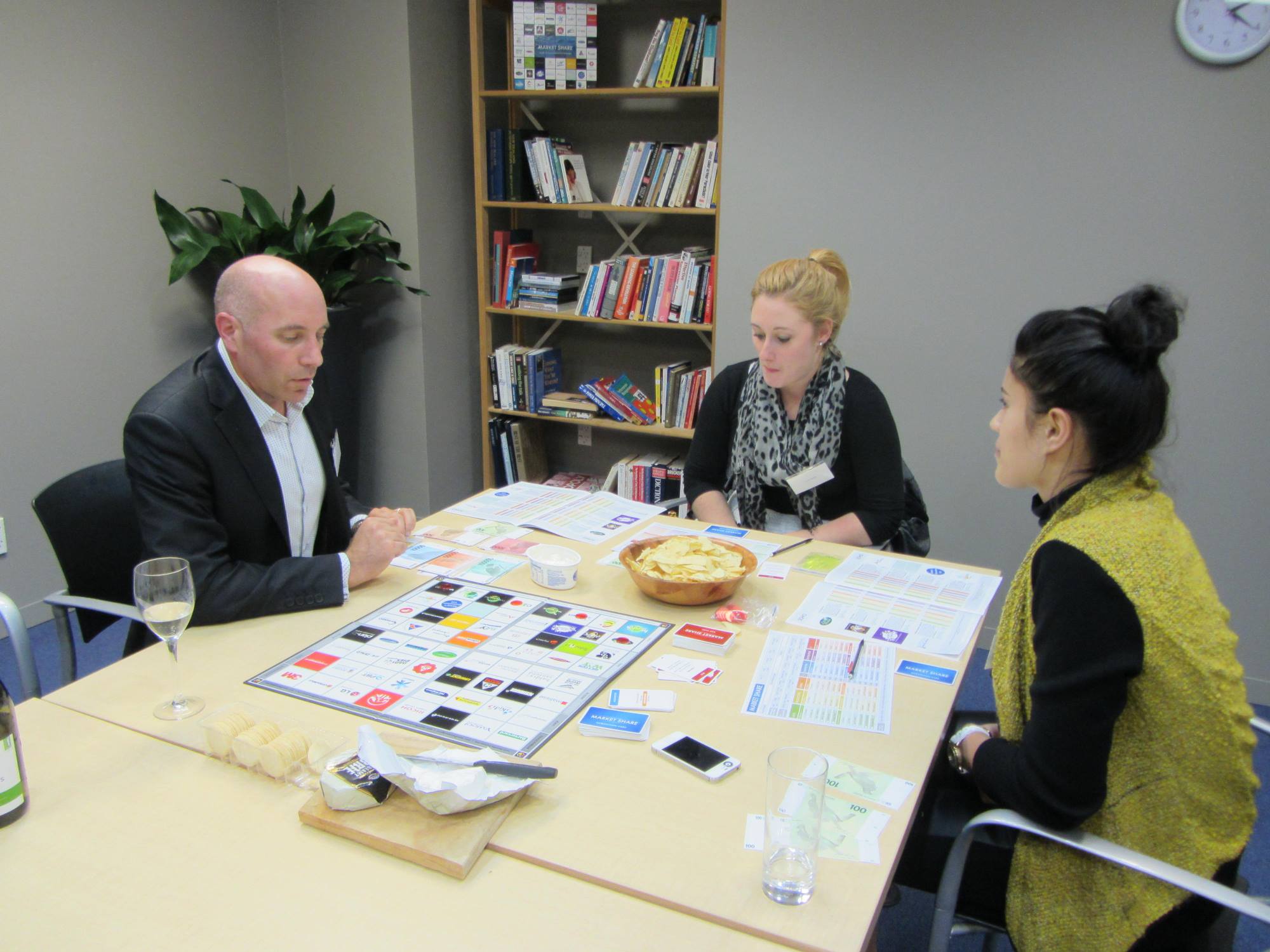 The Mind Lab
The Mind Lab host Market Share game sessions with their Postgraduate students